"London is traditionally known for its young designers, but in recent years the success of the city's fashion week has turned it into a much more dynamic affair. The electric tension between huge power houses and emerging designers makes for an unpredictable week with a schedule you can't really pre-empt".
VOGUE
Debut Show
It wasn't quite like this! The 'runways' are a little smaller for jewellery - showcases actually - but it was every bit as exciting!! Though whilst clothes only really come to life when they're taken off the hanger and busy enhancing your curves, jewellery is just the same. Food for thought!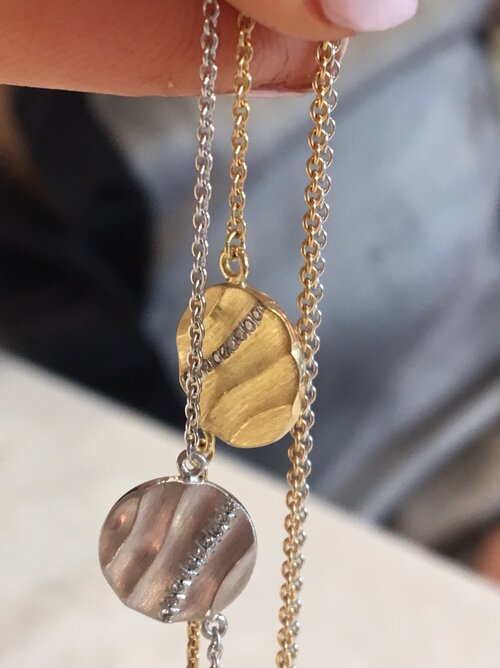 The delicate Careless Rhythm necklaces were among the most popular biiju pieces showcased at London Fashion Week. The collection is available at select stockists.